| | |
| --- | --- |
| Conduct your next business meeting, conference or workshop at sea on a cruise ship. Your participants will love it and your Finance Department will be thrilled! For more information, email information@meetingsonships.com or request a quote | |



Cruise Ships are an Exceptional Venue for Events

Conducting meetings, conferences and workshops at sea on a cruise ship is an economical and efficient way to stage your event. You will be amazed at how easy and affordable it is to conduct an event on a ship compared to a land based venue. Many things you pay extra for on land are all included in the price shipboard. Cruises are highly poplular with attendees and helps make your event a roaring success. Select the length of cruise that is best for your business needs from 3, 4 ,5, 7 or 10 days and longer. Choose great itineraries such as Alaska, the Caribbean, Hawaii and Mexican Riviera that are sure to be a hit with conference attendees who experience a perfect blend of interesting, enjoyable ports of call with days at sea to conduct important business functions. For longer, more impressive events, Europe and the South Pacific offer outstanding opportunities. For large groups a partial or full ship charter gives you options that will make your event very special. As you explore our sight, you will learn about the advantages of doing your next meeting or conference at sea. Visit our Meeting Planners Section for detailed information. If you are concerned about tax issues, be sure to review our Tax section. click here for a quote
Create Exciting Education Vacations


Do you love to teach and people tell you you're good at it? If that describes you, think about creating an "Education Vacation." A very popular way to provide required or optional training to people who need CEU credits or other documented training is to combine the training with a trip that creates fun, relaxation, a chance to get away and take the family and learn important information at the same time click here to learn more
Incentive Awards Programs

Want to improve employee performance and contributions to your business? Have special customers you want to reward for their loyalty and purchases? Incentive Awards Programs are a proven method to increase profits and improve your bottom line while reducing costly turnover and employee morale issues. After you read about meetings at sea, continue on and find out about one of the most powerful tools available to businesses today. We specialize in Corporate Incentive Awards Programs designed to improve employee performance and customer loyalty. click here to learn more
We Save Your Company Money
Companies spend billions on corporate meetings in the U.S. every year, yet only a small percentage have this sizable but fragmented spend under management. An interesting statistic gathered from StarCite: 80% of meetings are planned in advance but account for only 50% of a companyís meeting budget. Itís those last-minute meetings, perhaps planned spur-of-the-moment, that eat away at half of a companyís program expenditures.
Itís the smaller meetings, those 50 people or less, that are open to the greatest exposure to loss, and those account for 2/3 of all company meetings. These meetings are usually planned outside of the normal channels, i.e. not through the meeting planning department and instead by personnel in other departments. The reasoning for the loss is five-fold:
Smaller meetings are generally sourced by non-professional planners (perhaps a secretary, administrative assistant or marketing coordinator at the firm).
They are usually overlooked by upper management.
There is no reporting, feedback or tracking of these smaller meetings and their attendee costs, so thereís no accountability structure in place.
Because they are not sourced professionally, cost leveraging opportunities are missed (for example, the booking of multiple programs with one vendor, which often result in cost-savings, is not present).
The shorter lead times leave less chance for cost comparisons, and ensuing negotiations. Under the gun, planners are forced to just accept what hotels or other venues offer to them.

Our Solution:

We provide skilled knowledgable meeting management to ensure you get the best return on your expenditure. We work with your key people to ensure we meet your objectives in a timely and efficient manner.

We know you have choices in selecting a company to coordinate your meetings. Here are a few reasons we believe we are the right choice for your event. We have:

Specialized experience with cruise ship meetings.
Experience in conducting combined cruise ship meeting and incentive programs with companies.
Extensive knowledge of meeting planning processes and its unique application in the cruise industry.
A commitment to high quality.
Achieving maximum cost efficiency and cost effectiveness
A commitment to your success and satisfaction.

Planning, organizing and structuring a meeting, conference or workshop at sea on a cruise ship is significantly different than planning a cruise vacation or conducting a similar event at a land resort. Many meetings at sea have been ruined because they were booked by travel agents who did not have the knowledge or experience to know what to ask or what to do in planning the event and the significant pitfalls to avoid. Not all ships are created equal when it comes to meetings at sea. We know which ones work well and which ones to avoid.

In addition, we can arrange private group shore events in the various ports as well as customized transportation, both pre and post cruise. Many of our shore side excursions can be tied into team building activities or other themes consistent with your meeting objectives.

Thinking about a land based event? Click here to learn more about meetings at all-inclusive resorts.
Our Meeting and Incentive Program Cruise Partners
Luxury Lines Premium Lines Contemporary Mass Market Lines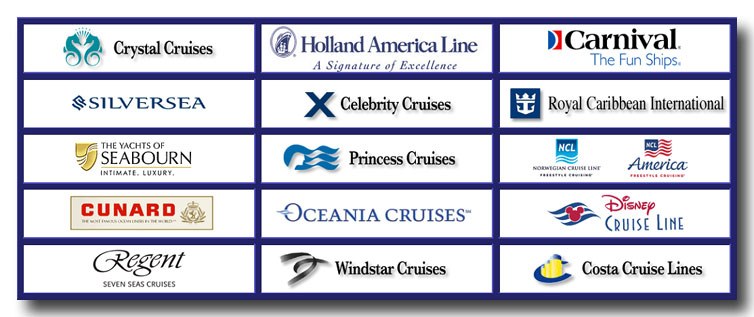 Meetings on Ships is a division of Inspirational Journeys LLC and are registered Sellers of Travel in the State of Washington. We do business as World Voyager Vacations in Federal Way Washington. We also operate Alaska Cruise and Land Tours.com and www.incentivetraveladvisors.com
For personal trips, visit
www.worldvoyagervacations.com www.gooddealsoncruises.com www.alaskacruisesandlandtours.com